What's Up This Week: The Prep, The Move, & The Recovery of Our Big Move
Ladies, Gentlemen, and those unaffiliated: After nearly 4 years of sheer home renovation insanity, we can officially say we now LIVE at Charlotte House.
Maybe we need to be institutionalized, but despite its ups and downs, we might just be in love with turning an old space into a fresh, cozy place that functions for regular, today-living humans. It's like a figuring out a million puzzles at once and then getting to step into the world you've created when you're all done.
Granted, this place is far from "finished," and we've got plenty of other project plans on the horizon, but it's a completely crazy feeling to see a room that you've been envisioning in your mind for years finally become a reality. All we need to do now is work on cutting that timeline down by 75% or so, and we might just be able to keep doing all these fun things without needing to sell the new baby to recoup the cost of renovations and the loss of sleep.
What's Been Happening
The Prep
One of the silver linings of already owning the house you're moving into is being able to set things up before the big move. Once all the messiest of the construction stuff was finished, we cleaned house, took some pictures for posterity's sake, and started hanging up curtains so we could have just a wee bit of privacy once we got moved in. Our neighbors are lovely, but sometimes our kids don't want to wear pants and we don't need anybody's wee-wang on display.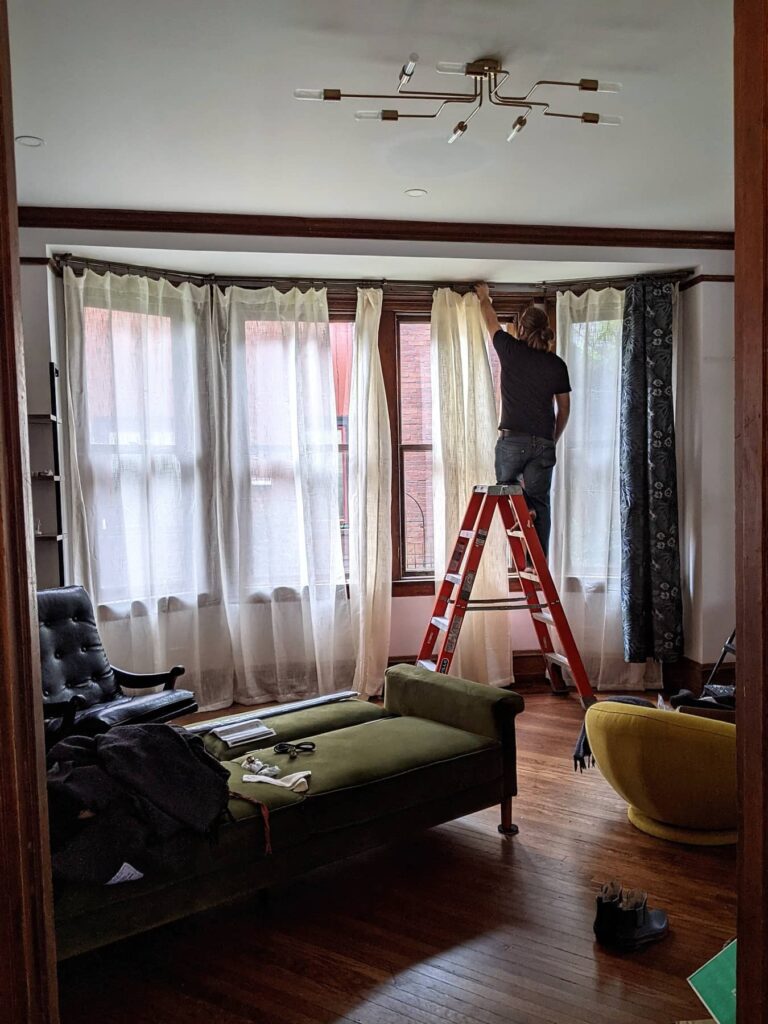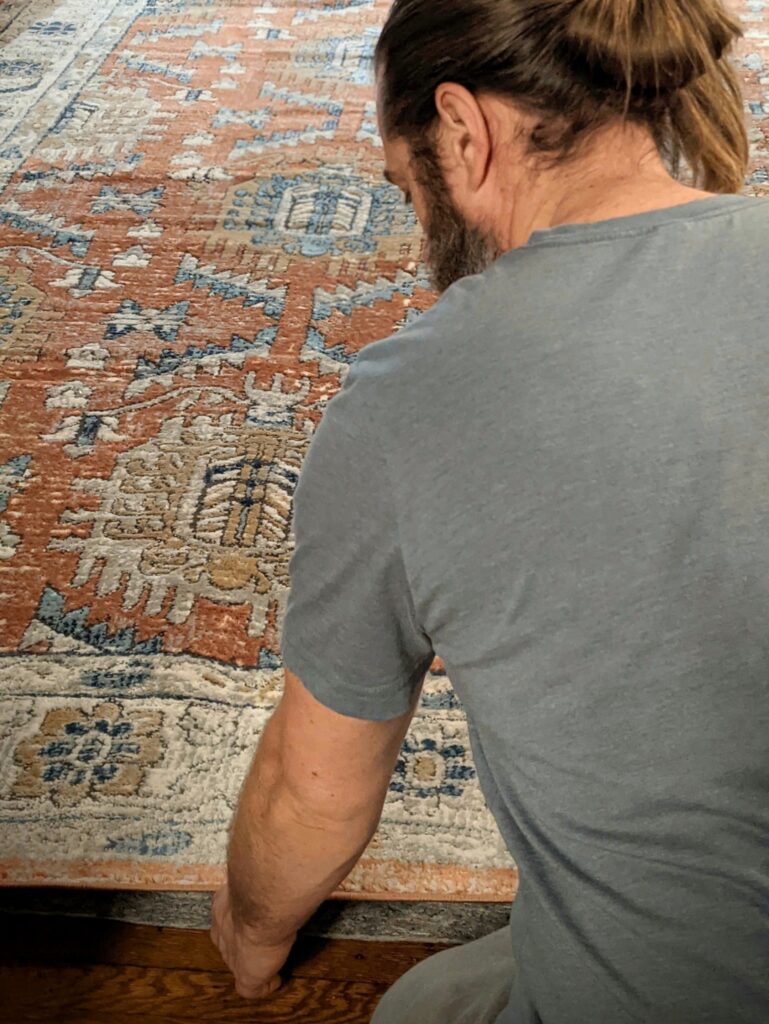 We also wanted to get the rugs rolled out so they would have time to flatten and air out before we brought more furniture in. Turns out none of them were especially stinky, but it was also nice to figure out exactly where we wanted to place them, trim the rug pads, and vacuum out the creases. (Are there vacuums for faces? Asking for a friend…)
Some of the rugs were purchased well over a year ago, including the style that ended up in both our Guest Room and the Primary. Jack originally bought the wrong size, but we liked the rug so much that we decide to keep the first one and just buy another in the right size. We can't say that doubling up on a rug style would have been our first choice, but the two rooms they're in have very different vibes, so they feel more like cousin rugs than identical twins. We also dealing with a weird uncle rug in the dining room, but that's a topic for another day.
The Pre-Move
One of the downsides of already owning the house you're about to move into is that it's way more fun to set up a new place than it is to pack up an old place. We had basically done nothing until 2 or 3 days before the movers were supposed to show up, so it was a mad rush at the end to box up everything from the shelves and make a final determination on what was staying and what was going. (Since we're keeping our old house to use as an office and eventually an apartment rental, we still need some furniture, dishes, and the like for the place to function.)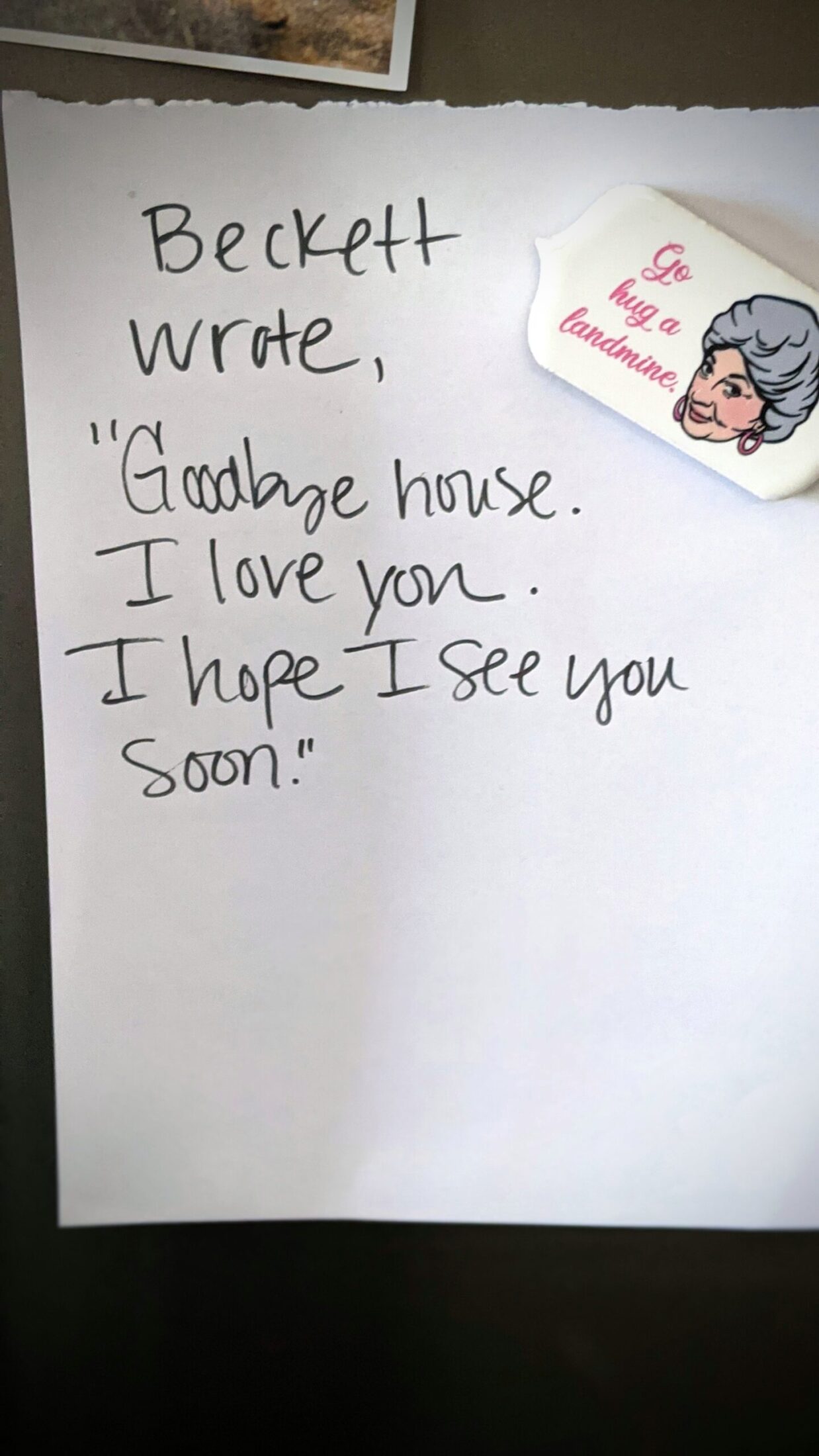 We shipped the kids out to a hotel with their grandparents and some toys the night before the move, then stayed up until basically daybreak to prep for the early morning truck arrival. Everything that was coming got one of the world's strongest post-it notes with its intended destination, and the rest of it is still heaped in a giant pile of junk in our old living room. We'll attend to that after the baby's born and Jack and comb through everything while the kid sleeps.
The Move
Since we don't have a lot of extra hands nearby to help out, and there's only so much one dude and a pregnant lady can move on their own, we decided to hire movers for all the big stuff that was making the long journey from our other house four blocks away.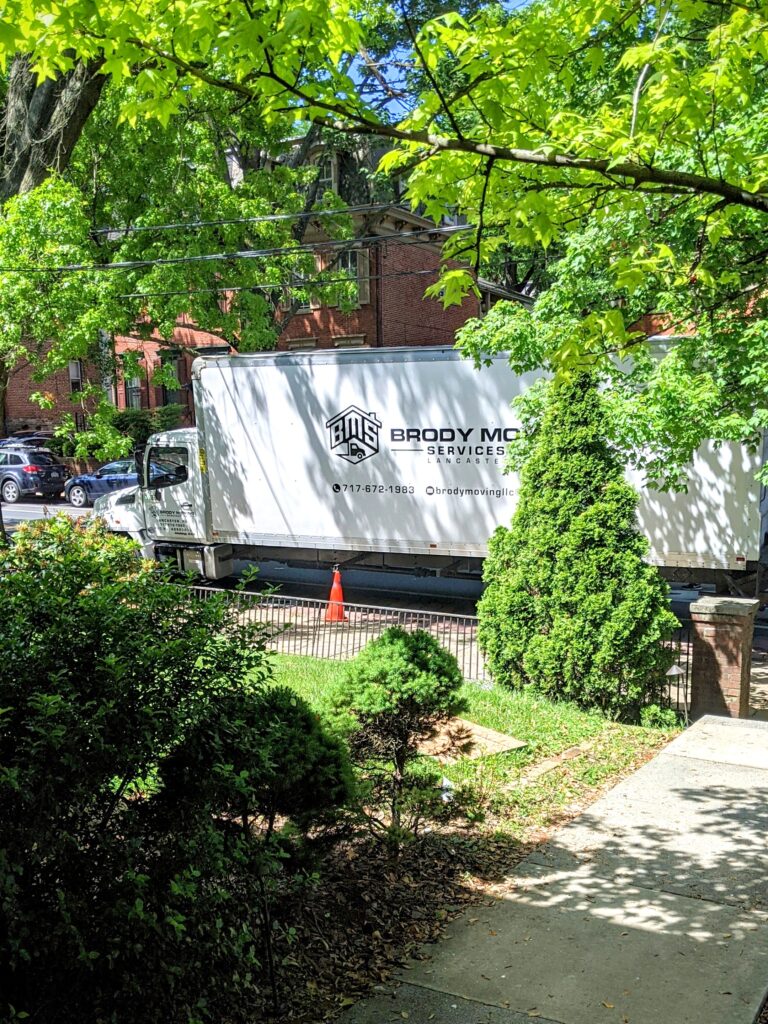 We had never hired movers before, so this was a new experience for us. While it did require some decent prep and labeling, having someone else move all our junk down stairs, into trucks, over curbs, out of trucks, and up more stairs was…magical? It all happened so fast, it was hard to wrap our heads around the fact that we just spent four years and an all-nighter getting things ready go, and some dudes we'd never met before moved our whole lives into the "new" place in less time than it takes to make a cheesecake.
Thank goodness they did though, because on two hours of sleep, the two of us weren't good for much else besides literally pointing at things and mumbling the names of each room.
Tragedy struck when Jack dropped her only coffee of the day right out of her hand on the front steps before she had even taken a sip. The whole cup, just – boop! – splattered all over the ground. In a separate but oddly similar incident, Andrew had also spilled his own coffee on the entryway threshold just 10 minutes earlier, so it's safe the say the Charlotte was properly christened before we moved in. And caffeinated. Guess she's gonna need it.
Like A Good Neighbor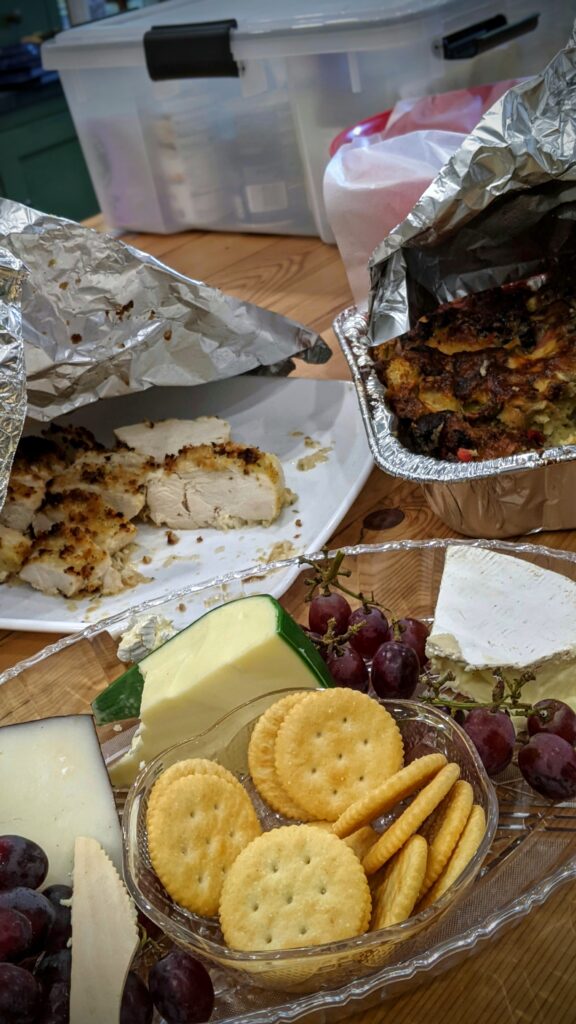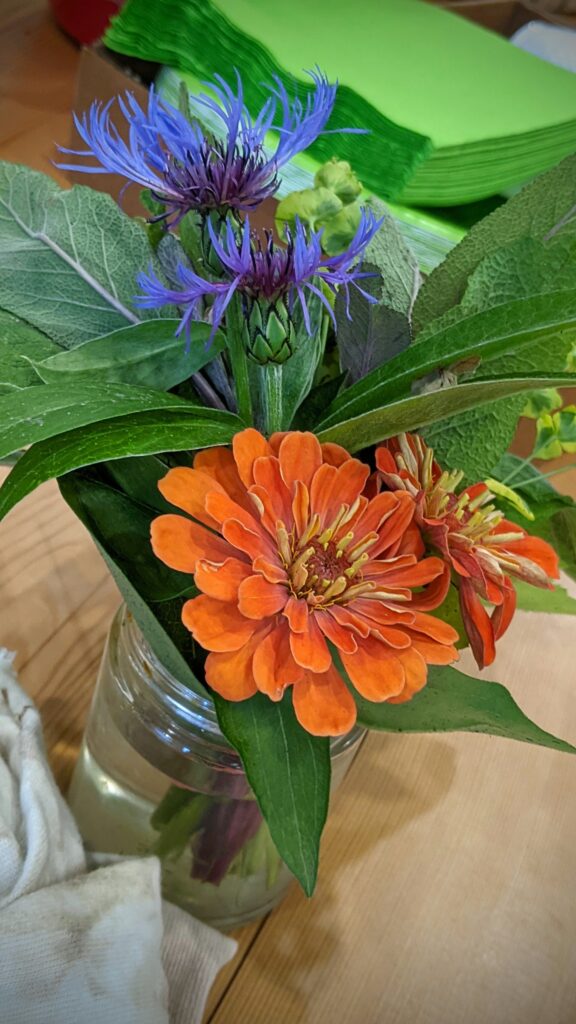 Quick shout out to our new savior neighbors, who not only brought Jack a new cup of coffee after the caffeine massacre, but also a whole dinner, complete with cheese & crackers, chicken, a frittata, flowers from the garden, and homemade ice cream for dessert. Homemade! And it was all delicious.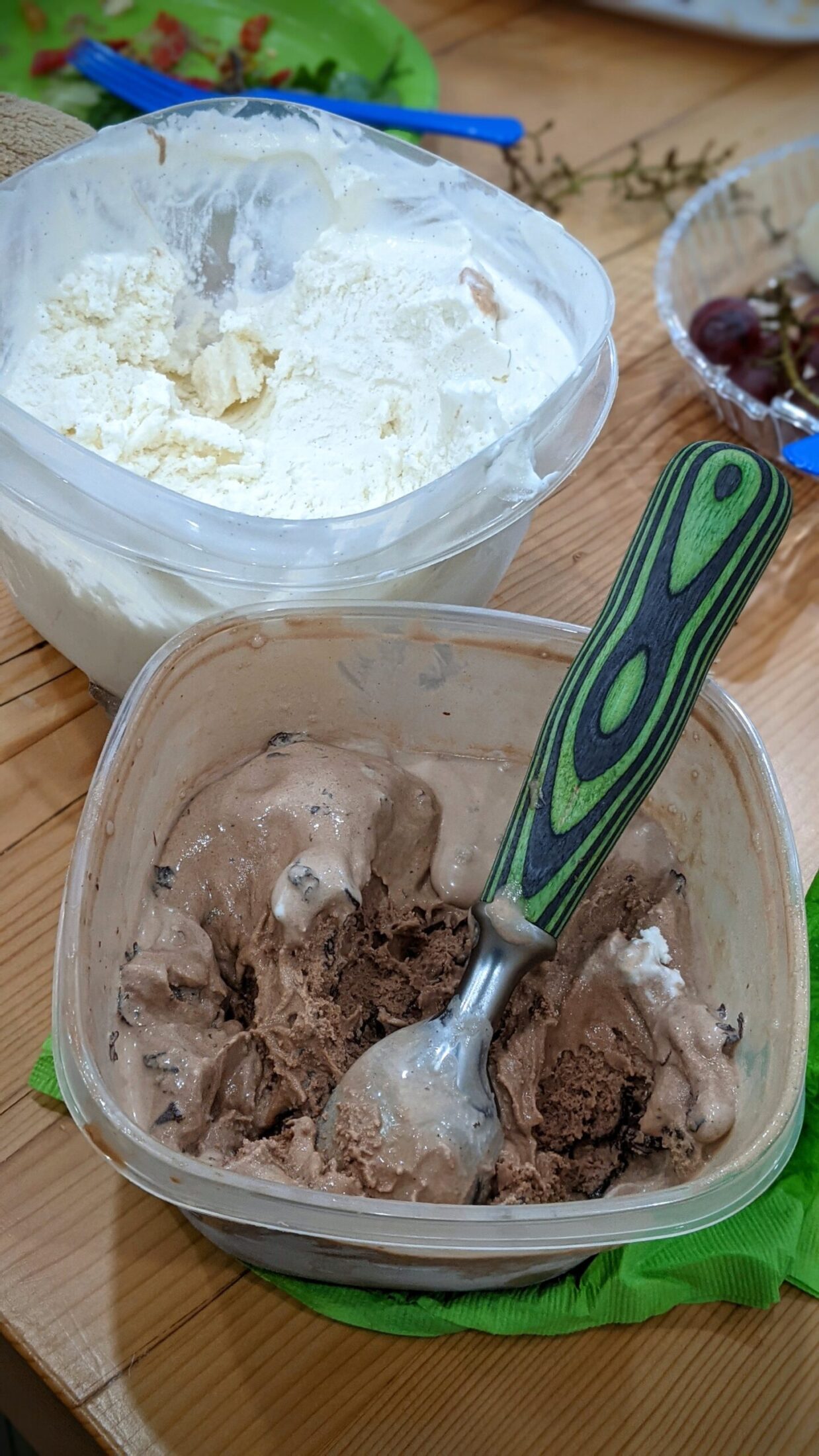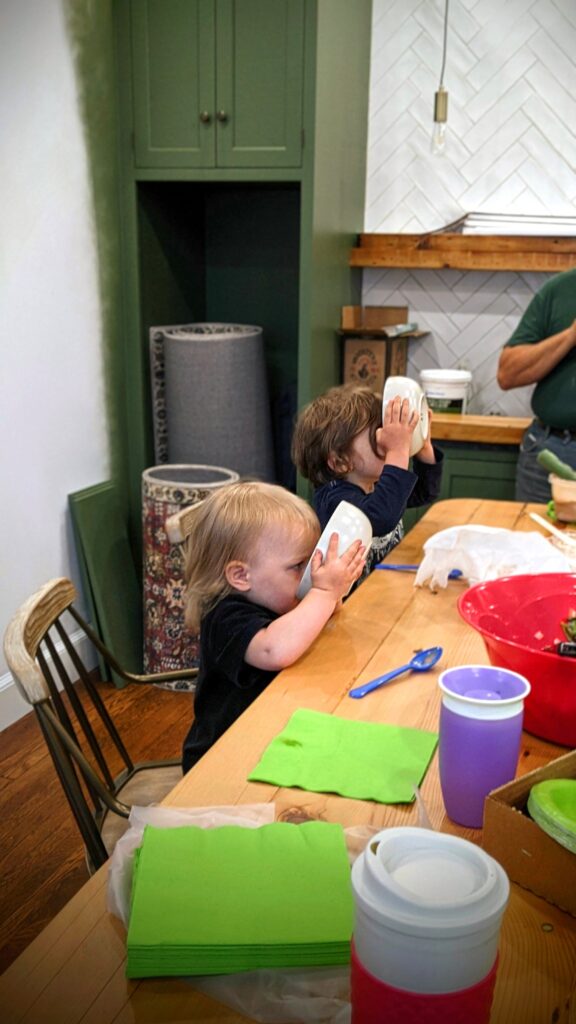 The Recovery
Despite not hauling the heaviest furniture ourselves, we were completely spent after the move. Jim's been spending the last few weeks unloading Jack's Facebook marketplace finds into the house, clearing out a never-ending stream of cardboard boxes and construction materials, and checking off an endless list of to-do's to get us all ready to change spaces. His actual full-time job has also been super busy at the same time we've been moving, so it's been an intense window of time around here, but we're doing our best to get some sleep and ready ourselves for the next round of crazy.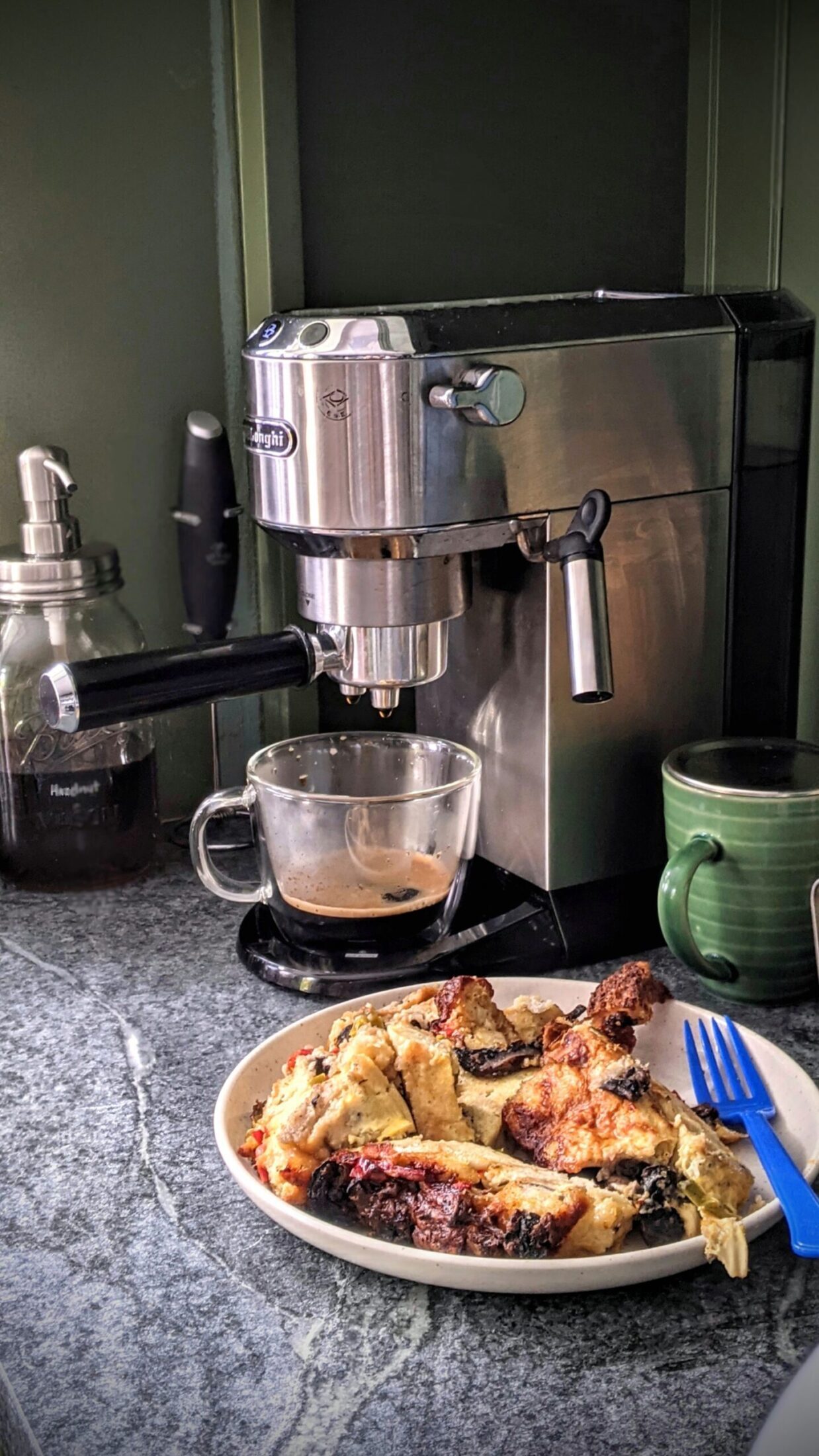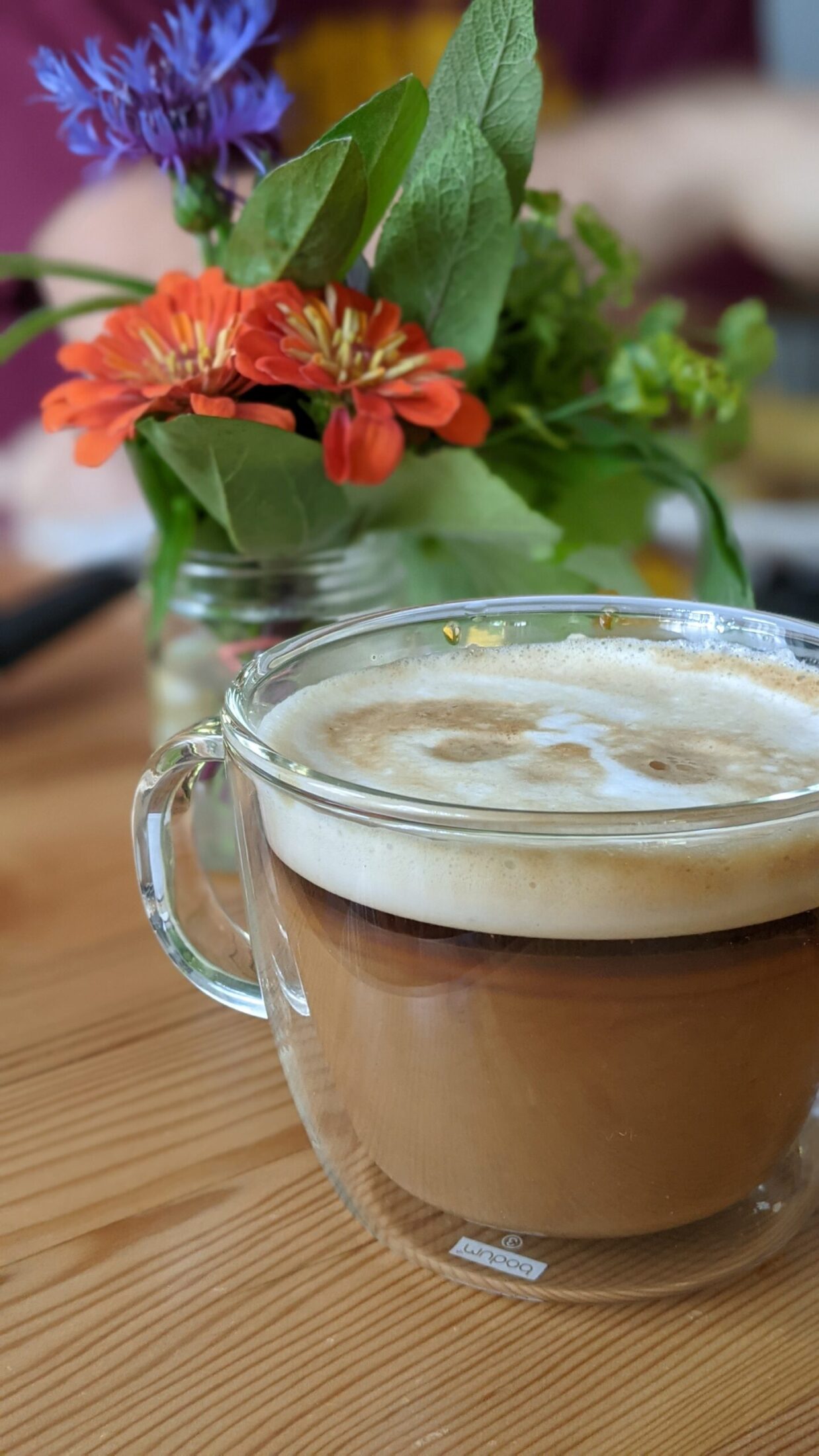 Necessary(-ish) Things This Week
The most Bad-Ass notes we ever did see, these puppies will stay with you until your dying day
When you want to make sure your contractor (or husband) remembers "the list"
For entertaining sweet children at a hotel while their parents suffer sleepless nights and hard labor
Gorgeous sheer curtains with just enough texture to obscure the view of any naked kids (or adults?) in your house
What's Next…
Please excuse us while we breathe for 10 minutes
Damn, that was a quick 10 minutes
Shit, there's a baby on the way! Ten more little piggies are set to debut before the end of the month, so we're got some more work ahead of us to assemble our lives with Ms. Charlotte before things really get wild around here
It'll be a big weekend ahead, as we're planning to throw down some flooring in the Primary Suite bathroom. We've got a birth tub that needs to be inflated & filled soon, so some water and a drain would be handy, to say the least.