The Story of Charlotte House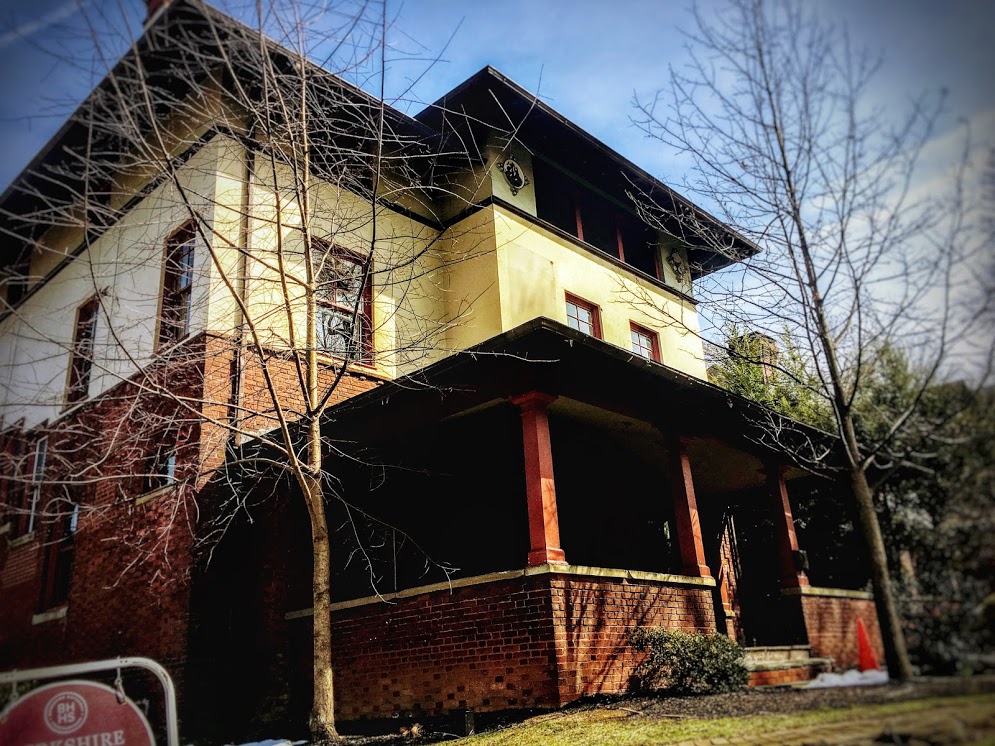 Hello, there!
We are Jack and Jim, and this is the story of how we became the owners of a dirty old frat house.
Once upon a time, we decided we wanted to buy a building where we could both live and run a local small business. Jackie was pregnant at the time, and without any family living nearby to lend a hand, it just made sense to keep everything within arm's reach.
Real estate in our small city was also pretty hot, so finding something we could budget for meant that we needed to keep our eye on properties that were a little worse for wear and could be improved over time.
It wasn't too long before destiny presented us with a very special gift—the kind of opportunity that seems truly unique, full of potential, and just perfect…for someone else?
In fact, when we first walked through the house, Jackie was impressed with the old woodwork that "someone" would make beautiful again, and how good the house could look once "whoever" was going to buy it took over. Jim, on the other hand, was smitten. (This, by the way, is essentially the story of this relationship. He is the yin to her yang, the peanut butter to her jelly, the "W" to her "TF")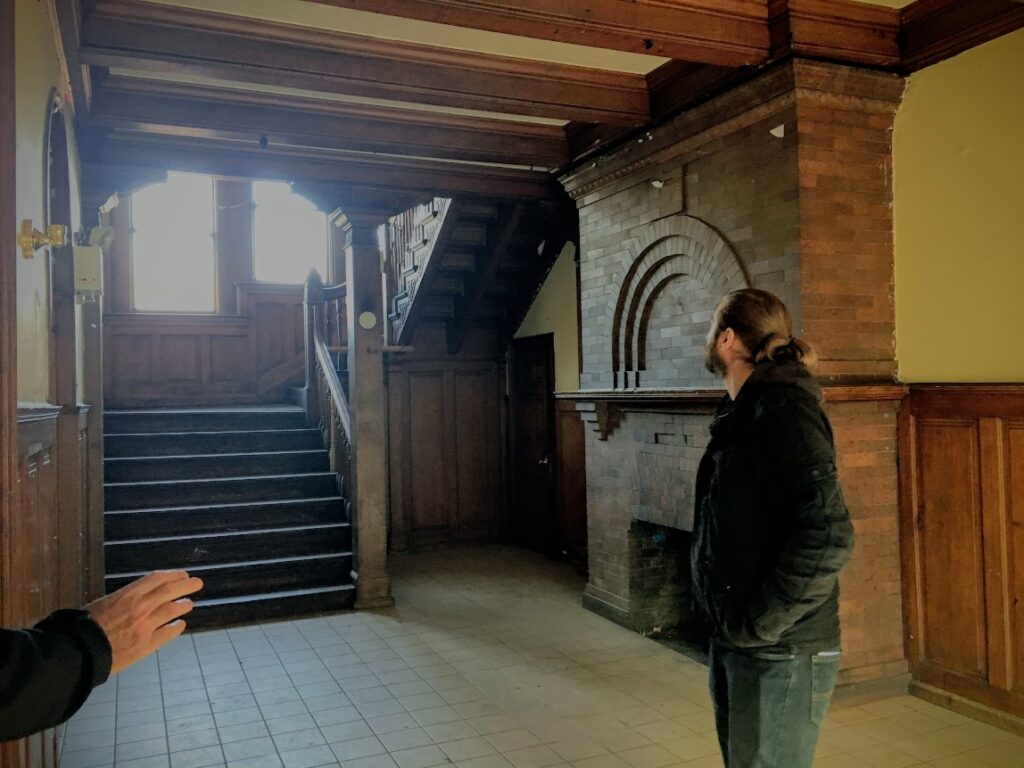 At any rate, we are both gluttons for punishment and don't seem to know what's good for us, so with only a mild amount of convincing and probably a foot rub, Jack was on board and we decided to go for it.
The house was nearly empty at this point, as the fraternity had mostly already moved into a newly-expanded house closer to their school campus. What was left was all the stuff so gross that even a bunch of college kids didn't want to touch it.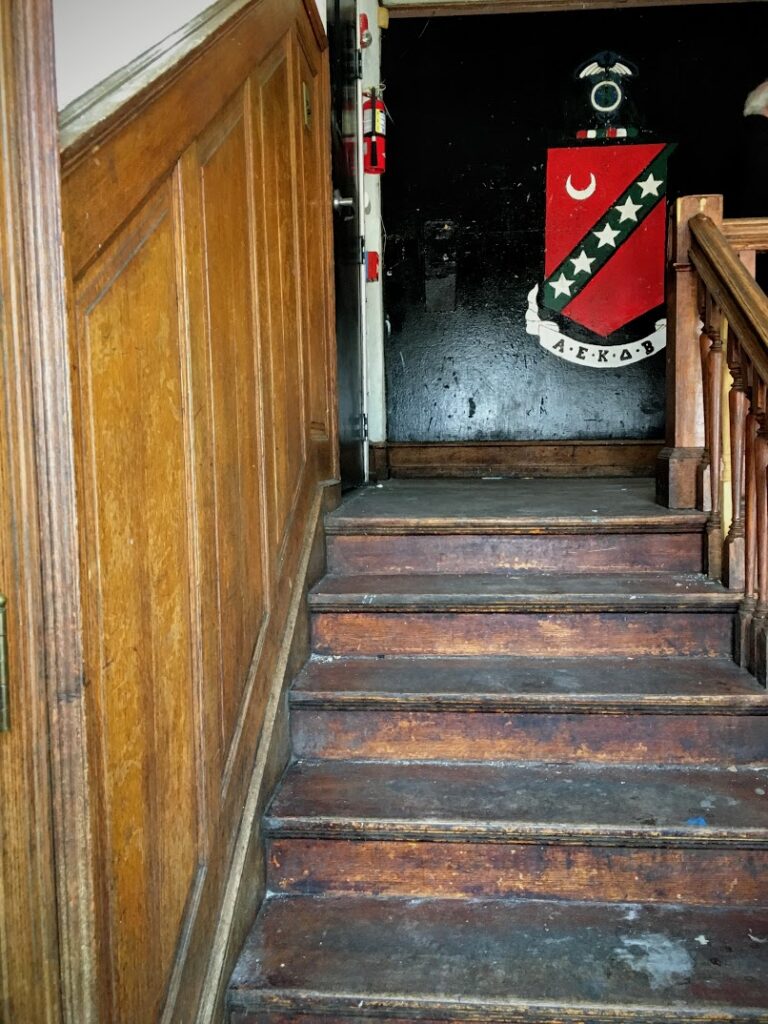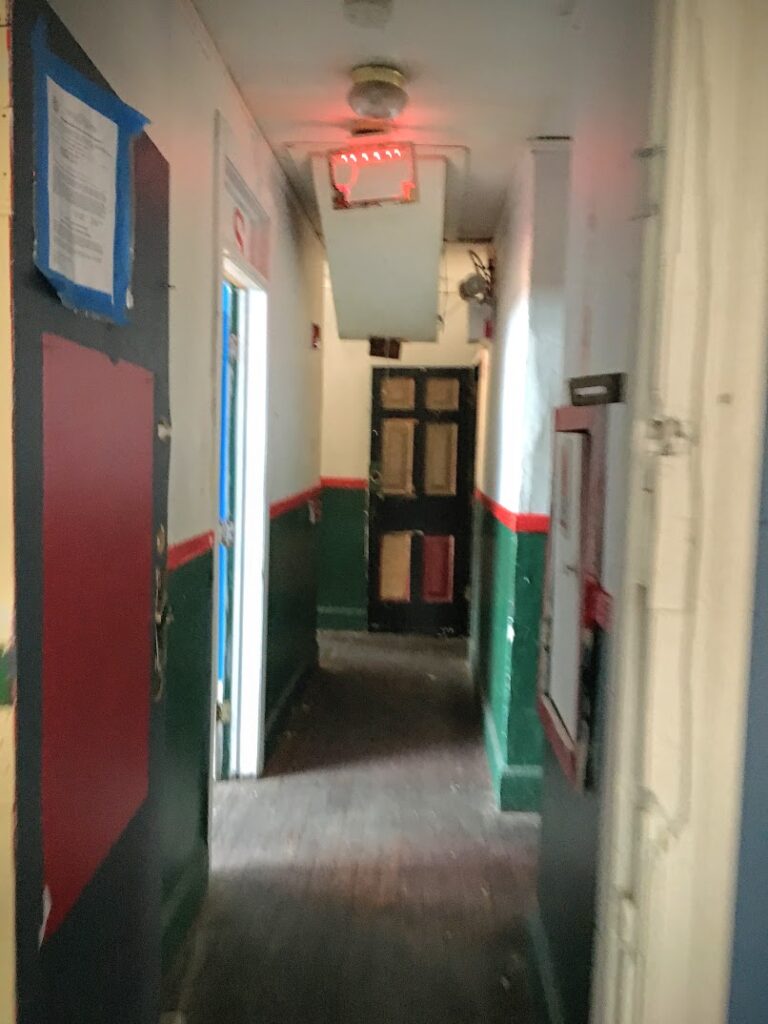 But we moved forward, hoping to seal the deal and get some contractors going before the baby came. But the old grande dame had other ideas.
Here's a fun fact you probably weren't interested in knowing: when a property is appraised, it receives a "C" value. This represents the condition of the building on a scale of 1-6, with 1 being a brand-spankin' new build and 6 representing a condemned cesspool.
Guess what we got?
If you guessed a 6, your pessimism is admired and appreciated. In this case, however, we did in fact receive a 5 – an honorable mention in the "How gross is this place" category.
While not the worst of the worst, our lender was sufficiently grossed out. They took their ball and went home, and we went on a hunt for a new lender. Luckily, there is a great local bank that was willing to allow us to make some improvements and get the home reappraised. The downside of this was that the delay in switching lenders and making repairs meant that we also had to push back the closing date, and with the baby due in a matter of weeks, we pushed it back even further to allow for a nice buffer between birthing a human and buying a catastrophe.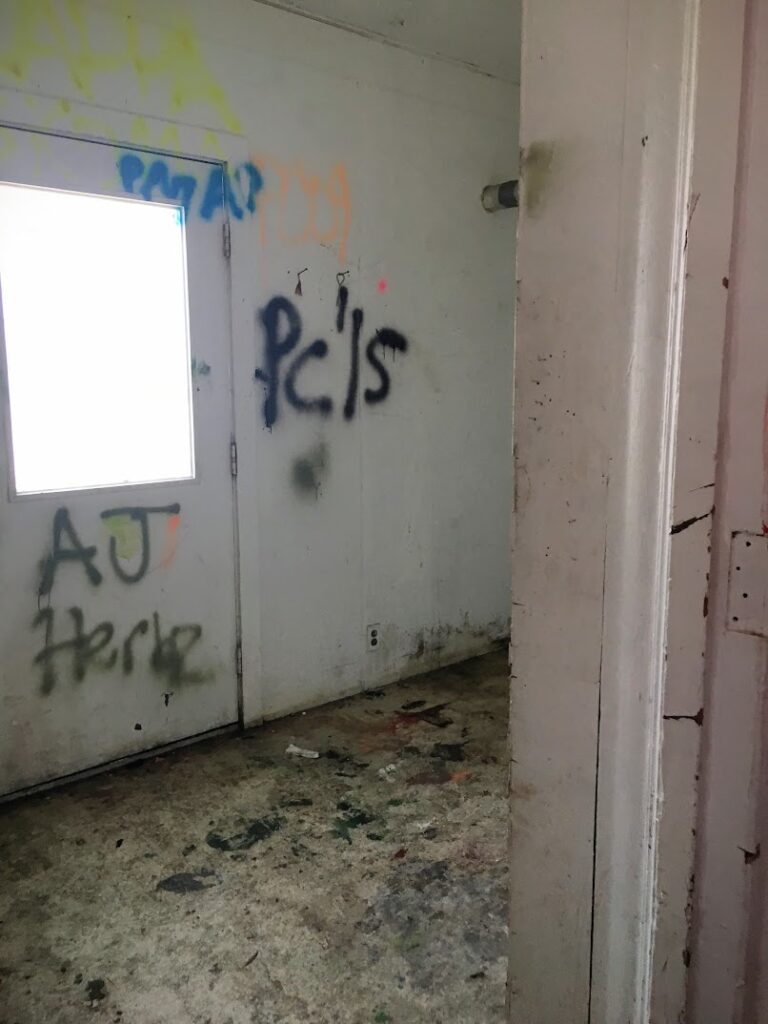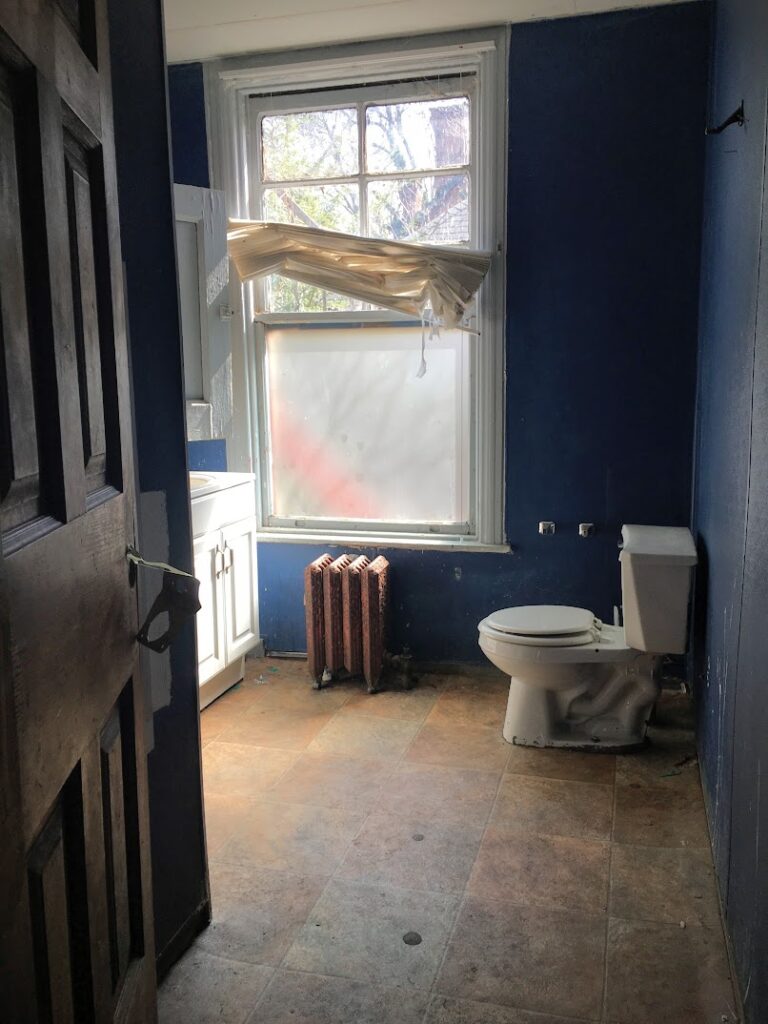 Eventually, the repairs were made(-ish), the human was birthed, and sale went through. And with that, we began our journey of home renovation chronicles that mostly follow the same inevitable loop: a questionable plan, an energetic start, a world of pain and frustration, and a final leap to eventual success and glory.
As we've trudged along with our restoration these last few years, there have been huge changes within our family and the world around us. Our squishy new baby became a big brother, and his little sister became a big sister herself, and we finally closed up the baby shop after the universe dropped a pair of unexpected twins in our laps. There's also been a whirlwind of political and social upheaval, plus a pandemic to boot. Plans for the business have been put on hold, but it's full steam ahead for finishing up the living space and getting the fam settled in our new digs.
We've made it a long way over the past few years and have lots of stories and strategies to share, so thanks for taking some time to check out our story and follow along!