What's Up This Week? Plumbing is All Wrapped Up, We did NOT Burst a Sprinkler Pipe, and Final Drywall Repairs. PLUS: Saloon doors? Yes Please
Slow and steady over at Charlotte House this past week. Our contractors, Andrew and Dillon, and have been slashing to-dos off their list almost as quickly as we've been piling them on. We're at the stage of a million little items needing to be addressed so we can wrap things up for painters, the electrician, and then final inspections. Some of what remains is more involved than others, but for the most part, it's getting everything reassembled and in fully functioning order.
Jim and I spent some of the weekend digging a few things out of the walls before the final drywall patches get done. We had a mildly nail-biting situation trying to access the doorbell chime wire, which was directly next to a pressurized sprinkler pipe. All worked out in the end, and we documented the event on our Instagram stories – make sure to follow us there for our most current shenanigans.
What's Been Happening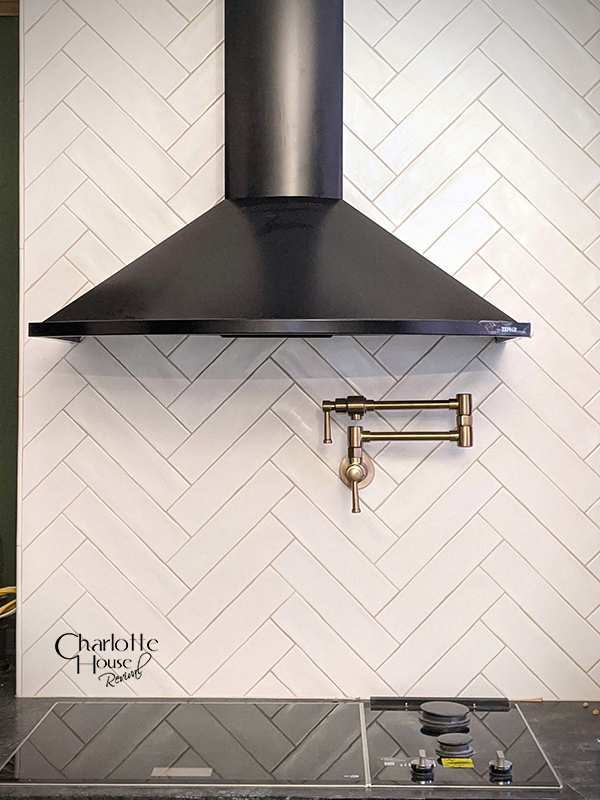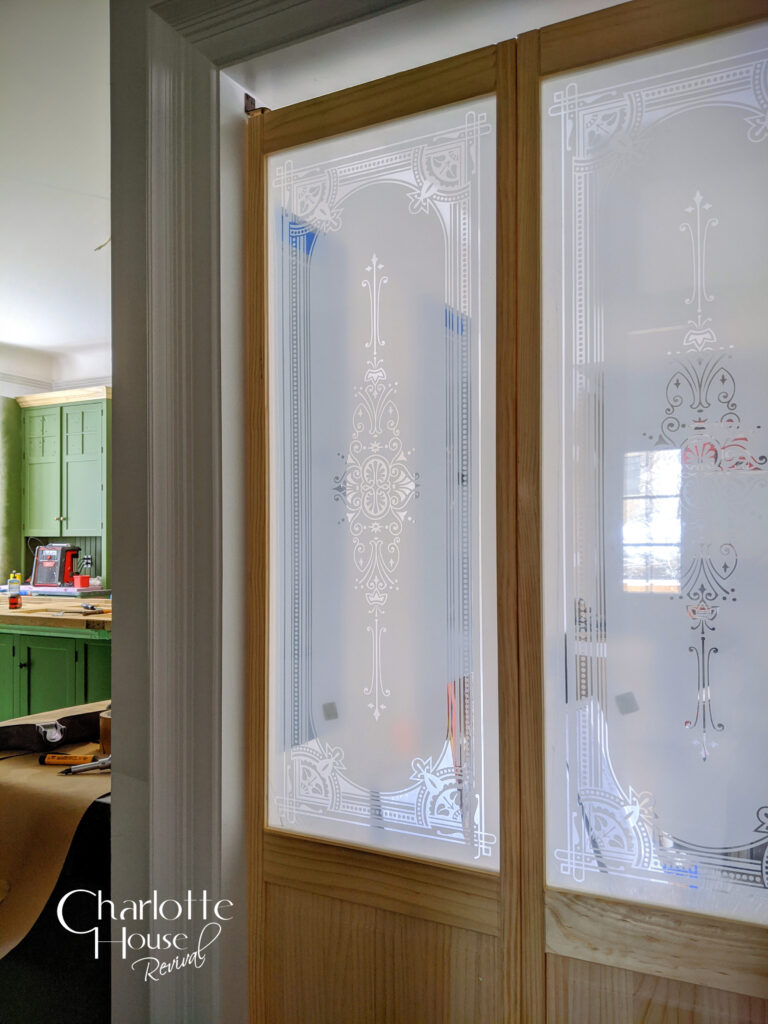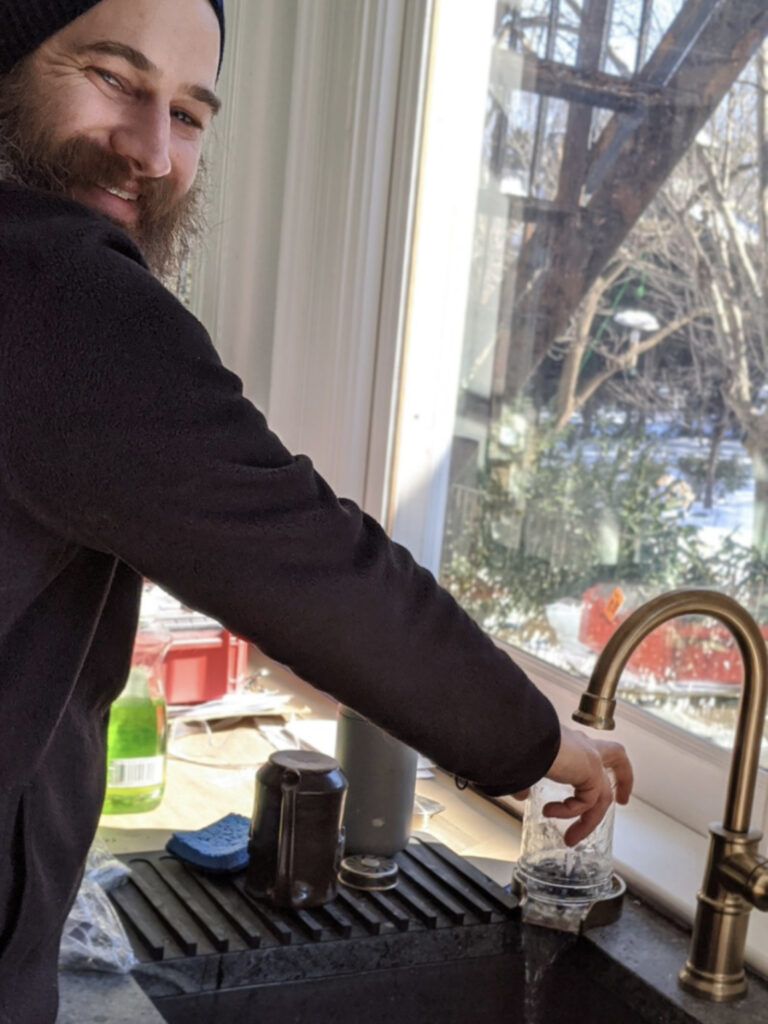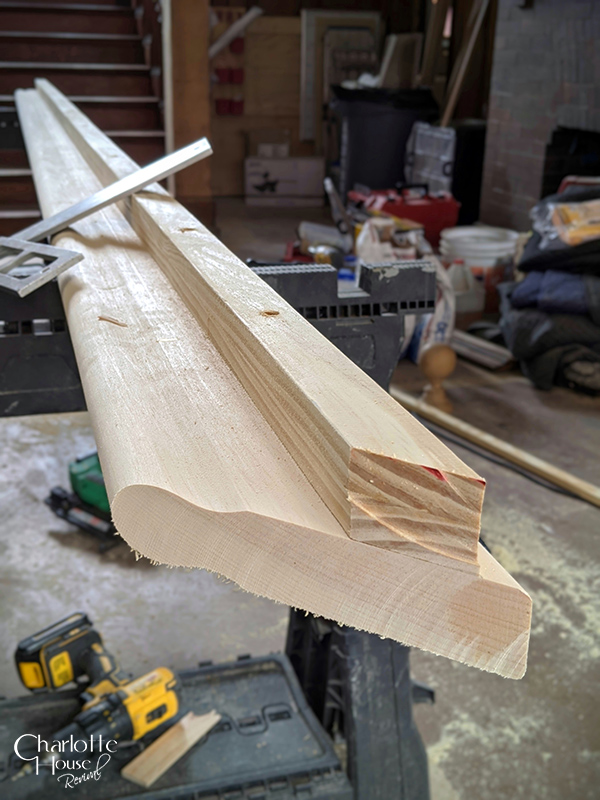 What's Next…
The grand staircase has been at a standstill for the last couple of weeks following an over-staining by the painters. They're supposed to be coming back to address the issue, as well as get the 2nd floor fully painted. They also said they'd be back last week too, so keep your fingers crossed for us
Jackie has been not-so-patiently awaiting construction on the sunroom off the kitchen, and it looks like we just might see some action there this week. Things are in pretty rough shape though, so we'll have to see what the best course of action is once Andrew digs into things.
Jackie will also be on the hunt for new pendants for over the kitchen sinks. Since the new range hood exhaust was installed last week, we were finally able to get a good look at some of the fixtures together and decided that we want to go with some smaller lights in a couple of spots.
If he can find enough time away from his day job, Jim might start trying to install some speakers in the kitchen ceiling.
We've been having an issue with our newly installed heat pump, so we're hoping to get handled within the next couple of weeks as well.