We Won A One-Room Makeover from Chris Loves Julia!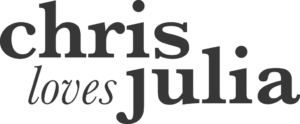 Let's drive right into it, shall we? The Chris Loves Julia team is coming to Lancaster to makeover our Living Room!
In case you're not already familiar, Chris Loves Julia is a home renovation and design juggernaut run by Julia Marcum & her husband (guess what his name is?). They are absolutely huge in the influencer game, and they recently reached one million followers on Instagram. In short, they're kind of a big deal.
To celebrate their recent achievement, they announced a One-Room Makeover Giveaway for one lucky winner. After hand-picking their Top 5 candidates (out of over 3,000 entries!) and leaving it to a vote from their followers, we ended up being the lucky winners!
We are completely floored and so grateful and humbled to have been picked. Jack has been following the Chris Loves Julia accounts for years, and it is a total dream to get to work with such an inspiring team.
At this point we don't know much about what's to come, but we are so stoked about winning and want to thank EVERY SINGLE ONE of you who voted for us, shared our story, or sent positive vibes our way.
We will share as much of this experience from our end as we are able to, so make sure to follow us (on Instagram or Facebook) and sign up to be notified when we post updates on our blog. And if you haven't already, be sure to follow Chris Loves Julia to watch the Room Makeover process from Julia herself!